So you found my website! That is awesome, which means that we share common interests. It's either beauty, marketing or training, or else maybe for the love of art. But never them less, what ever brought here, my first mission is your complete satisfaction. Now go ahead and look around and don't hesitate to contact me.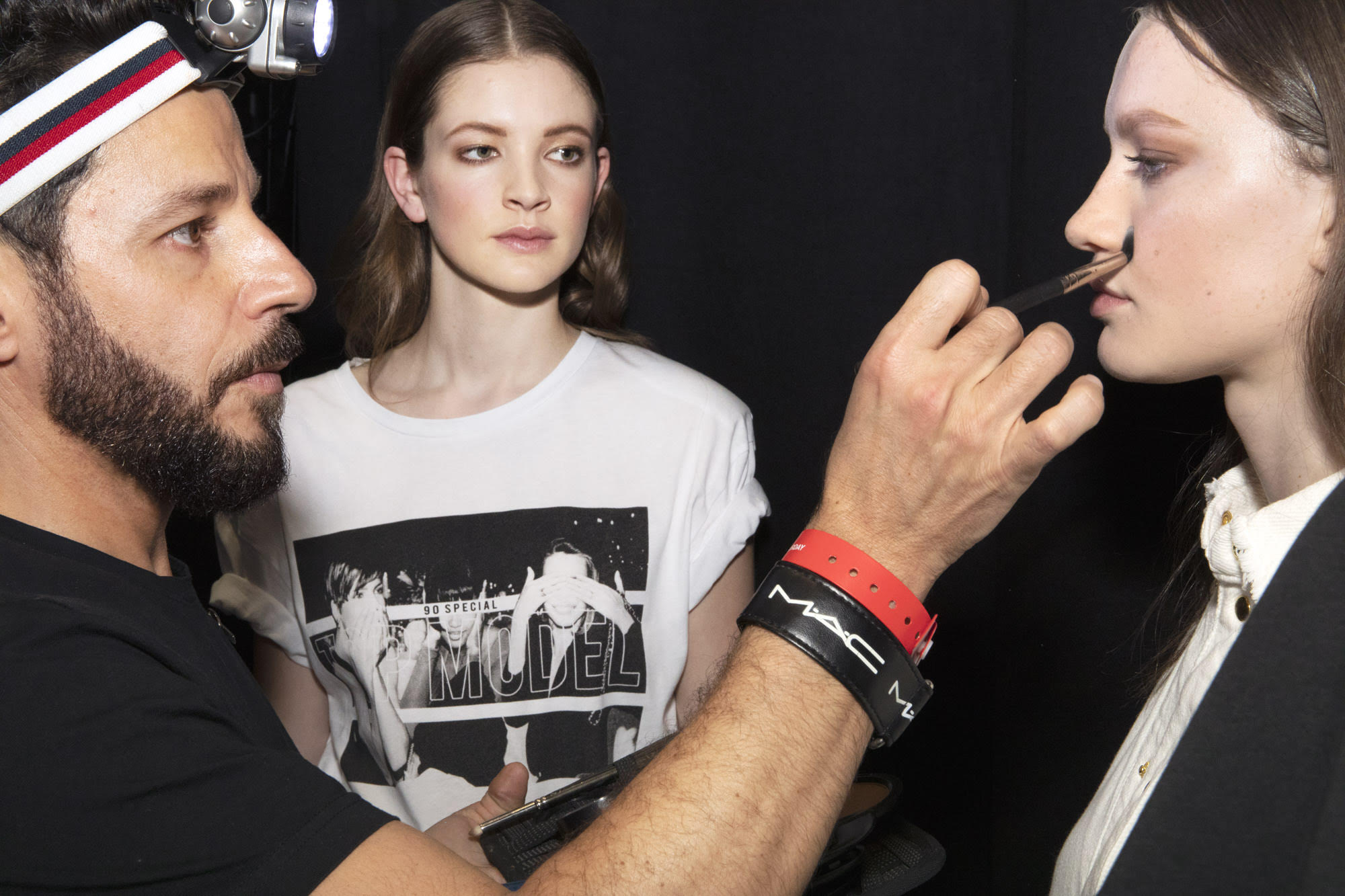 My vision is: I truly believe that individuality is something to be celebrated. That is how you find beauty every. Embrace your flaws, and you will see that that is what makes you unique.
My philosophy is that beauty starts with self-care. A great way for you to start to feeling beautiful
about yourself is by developing a self-care routine. This could be a simple manicure or simply
wearing your favorite lipstick color every day.
My mission is to create extraordinary experiences that turn each individual's desires into amazing reality!
"I was lucky to have Flavio Miguel do my bridal hair and makeup.

I don't usually wear a lot of makeup, and I wanted to maintain my natural look on my wedding day. Flavio asked me to show him some makeup styles I liked, and we discussed them together. He provided professional advice on what would complement my features.

He successfully created the perfect look for me: it was festive and glamorous, with an emphasis on my eyes, and he kept the lips soft for an overall natural appearance. It was exactly what I had hoped for.

Flavio also styled my hair, and it stayed in place throughout the day, even during a boat trip with strong winds.

I didn't have a single worry about my hair and makeup that day, and I feel truly blessed when I look at the pictures where I'm shining.

I highly recommend hiring Flavio for your wedding day or any other special occasion where you need professional makeup. It will make you feel confident and beautiful all day long.

Lastly, Flavio is a pleasure to work with. In addition to his professionalism, he's a delightful person to have around.

Thank you, Flavio! xx"
"In my opinion, Flavio is the best make-up artist and hair stylist EVER! Super professional and creative. Made me feel so beautiful and at ease on my big wedding day(s). I would definitely recommend him!"
"Flavio did my makeup and hair for my wedding day and did a phenomenal job. He is truly amazing and one of the best makeup artists I have ever seen. He is extremely professional, talented, and knowledgeable.

From the very start, Flavio was very attentive to my wishes, and we worked together to achieve the perfect look for my wedding. He was also always available for any questions or concerns that I had from the trial until the day of the wedding.

On the wedding day, he was just amazing. He made me feel so relaxed and comfortable, which is so important that day. The hair and makeup were absolutely stunning, and Flavio ensured everything was perfect, even the smallest details. I loved it so much!! You could really see the passion and talent that Flavio has for this art. He made me look like the flawless bride I wanted to be.

He also did the makeup for my mom, and she was also stunning that day. Both our makeups lasted the entire day, and they still looked amazing at the end of the wedding. I also danced all night, and my hair was still perfect. I received so many compliments from all my guests!

I truly couldn't be happier with the result. Having him do my hair and makeup for my wedding was one of my best decisions."
"Flavio is truly the best makeup artist I have ever met.

He listened attentively to my preferences and even asked if I could bring photos of makeup looks that I liked. Together, we discussed which look would suit me best, and there was ample room for me to express my opinions and desires.

I was quite nervous on the morning of the big day. Flavio, however, exudes calmness and put me completely at ease. I knew this was going to go well, and it did, beyond my expectations! Flavio helped me surpass my own expectations. The compliments I received were unparalleled, and I felt beautiful the entire day. I truly was a radiant bride, and even after a night of dancing, my makeup still looked perfect.

Flavio is highly talented and professional. He knows his craft exceptionally well and possesses a wealth of knowledge. Moreover, he's incredibly kind, which makes having him around a delightful experience.

I would wholeheartedly recommend Flavio if you want to have no worries about your makeup, whether it's for your big day or any other event where you want to look absolutely stunning."